7 Things Sellers Should Know Before Their Listing is Live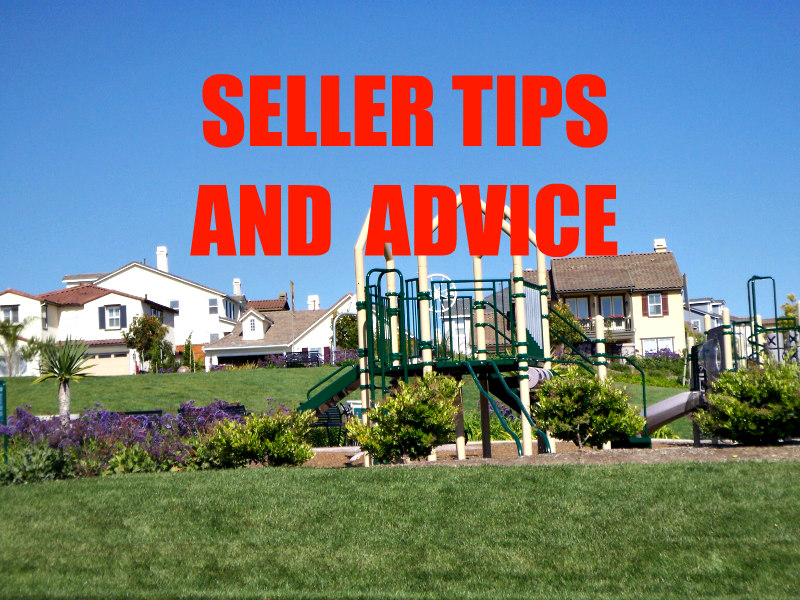 7 Things You Must Know Before Your Listing Goes Live
Congratulations. You're about ready to go live on the MLS and showings are going to start. You must be pretty excited to be at this point. But in order to be as successful as possible, there are some key things you need to know, and do!
FOLLOW THE SHOWING INSTRUCTIONS
You and your agent spent time discussing how showings are to occur and what instructions are given to buyer agents in the MLS. Hopefully you are making the house readily available to show!
Make sure you both agree on the instructions and that they are clear, easy to understand, and not limiting. Most importantly you need to follow them. Be sure to return calls or text messages promptly.
Try to be understanding if agents are a little late or early…it will likely happen now and
then since agents are usually showing multiple properties in the area.
EXPECT A LOT OF ACTIVITY
In our busy sellers market homeowners should expect a lot of showing activity, and likely starting right after the home goes live on the MLS, perhaps within minutes or an hour or two. Whether you are coordinating appointments directly or your agent is doing this, you will no doubt be busy. But that's what you want, right?
So be prepared for a big change in your daily routine. If you are making the appointments, keep a detailed list of all callers, their contact information, and appointment times.
BE SHOW READY ALL THE TIME
Yes, it can be a challenge since you may not live that way all the time, but it's essential you are always prepared for showings, especially at the beginning when you will see the most activity.
Who wants to spend a lot of time picking up and cleaning which can happen if you let the mess take over?
It's important to remember you are selling a house, NOT your home – it's a product that needs to look great!
It will be much easier to accommodate multiple showings, and not have to worry about the condition of the house, if it's show-ready all the time(well, at least during the day), plus that will take some of the pressure off you. No question it's a challenge with young kids, but they may be willing and able to help keep things picked up, especially if there is an incentive to do so.
LEAVE YOUR HOME FOR SHOWINGS
It can be a nuisance, especially if you are normally around during the day or don't have any place special to go. But it's in your best interest to be absent and not get into a Q and A with the agent and/or the buyers. That's for YOUR agent to do to protect your interests.
Buyers and agents will want their private space to look on their own, and not feel uncomfortable taking their time to explore your home, and consider making it theirs! That's why they are there, after all!
Showings are a good time to take Fido for a drive or walk about the neighborhood (NOTE: make sure you clean up your yard if your pet runs around outside!). Buyers don't want to be bothered by a noisy, or nosey, dog, and you certainly don't want them to accidentally let your fur friend loose.
DO NOT LET UNACCOMPANIED BUYERS IN
You have a listing contract with your agent, and any buyer who wants to see the house must be accompanied by a licensed real estate agent. Your agent will no doubt tell you this, too! While it's unlikely, it could happen that a curious buyer will simply stop by, or a neighbor will bring a friend over.
Politely decline, give them your agent's card, and ask them to either call for an appointment or talk with their agent about setting up a time to tour.
PROTECT YOUR VALUABLES AND IDENTITY
I have often been amazed at the things I see in people's homes in plain sight when showing them to buyers. Be absolutely sure to not leave personal stuff lying around: money, checkbooks, jewelry, laptops, tablets, phones, bank and credit card statements, small valuables, could prove overly tempting. This is particularly important if you have an open house.
Anything of value, or personally meaningful to you, should be put away (better yet, locked up) to avoid the risk of theft. You might be accustomed to leaving all your bills out, or other documents with personal information in them, but you are just courting identity theft by doing do when selling your house.
CONTACT YOUR AGENT REGARDING ANY CONCERNS
It's important to let your agent know right away if there are any issues that arise– a window gets left open, the door is not locked, the agent does not show, someone shows up without an appointment when that's required. Again these issues are generally exceptions but they do happen.
And lastly…
BE FLEXIBLE
Selling a home is tough, and multiple showings, especially in the early days, is stressful. And things do not always go as planned or hoped for. Agents are late or early, buyers stay longer than you expect, and agents may request a last minute showing with little notice. Keep in mind your daily routine may be altered a bit, or maybe a lot, due to showings but keep in mind the priorities. But if you truly can't accommodate a showing, that's probably OK, but you had better be sure!
Selling your house is an exciting, as well as stressful, time when you go live, and in a busy market it's to be expected. It may even feel a little overwhelming, and you might be surprised at how much activity you get, and how quickly. But you probably don't want to turn away showings because it's a little inconvenient or you have already had a number of them scheduled.
You signed on to sell your house, which you are presumably committed to doing, so make the best of it, keep smiling, and know that lots of showings should mean one or more offers, an accepted contract, and then no more showings unless you choose.